Stem cells to help Bruno, Mariana and many more children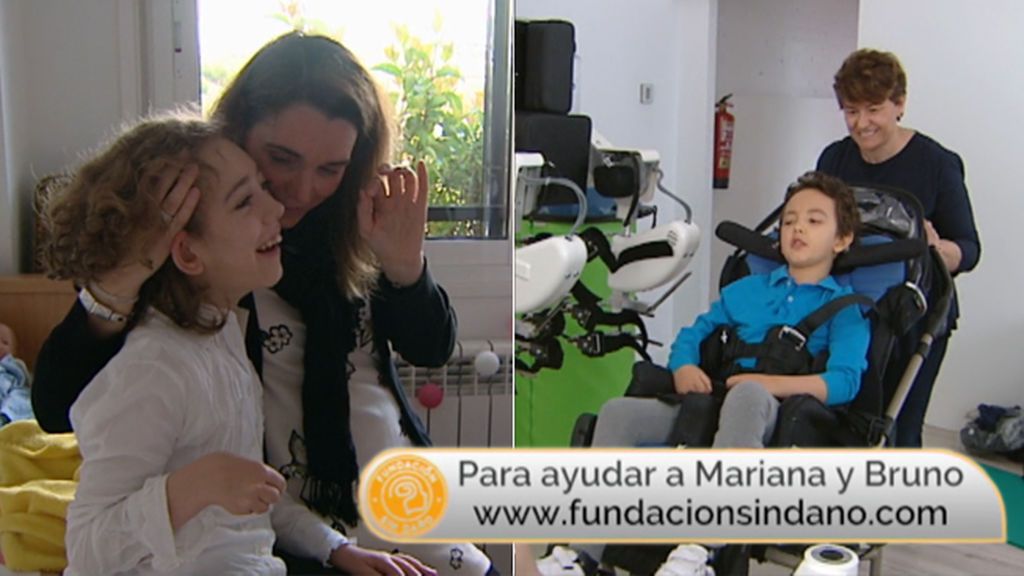 "There's no chance of a cure," "when a brain cell dies it's impossible to regenerate." "There are no open doors", "your child has the worst of lesions and nothing can be done". Phrases like these have been listened to for years by the relatives of children with unexpected brain injury, that is to say, children with a set of alterations that affect to a greater or lesser degree their previously healthy brain and that cause enormous sequels.
Bruno and Mariana are two of those children with brain injury that all the medical doors have closed to them. Their families have been struggling for years to improve the quality of life of their children.
Mariana entered the hospital at the age of 13 months with a peak fever. She had been convulsed and at first the doctors didn't give her much importance. She returned home and a few hours later she went back to the hospital. When he was discharged again, several months had lapsed. He could not walk, nor could he move, nor did he react to external stimuli.